Charles Schultz, the originator of Charlie Brown and the whole Peanuts gang, was a solid Christian. His cartoons over the years were occasionally filled with some pretty good insight about God and faith. In fact, the cartoon below is one of my all-time favorites. It's a good reminder to us that the better we know God (i.e. theology) the more we are able to trust Him in all seasons of life and in the face of every difficulty or hardship. It seems too many today don't care about or want to understand biblical doctrines. They consider them uninteresting and even unimportant. Nothing could be further from the truth. Understanding the truths of God's Word is the surest source of our strength and stability.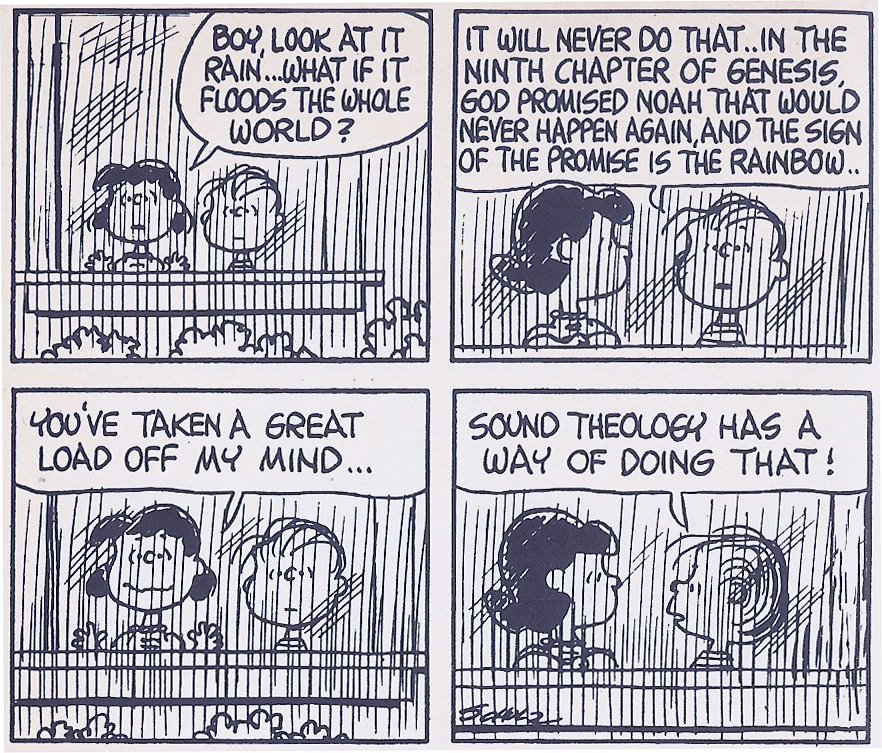 Isaiah 40:28-31 (ESV)

28 Have you not known? Have you not heard? The LORD is the everlasting God, the Creator of the ends of the earth. He does not faint or grow weary; his understanding is unsearchable. 29 He gives power to the faint, and to him who has no might he increases strength. 30 Even youths shall faint and be weary, and young men shall fall exhausted; 31 but they who wait for the LORD shall renew their strength; they shall mount up with wings like eagles; they shall run and not be weary; they shall walk and not faint.